アメリカ最新求人情報!お仕事探しは業界No.1求人件数のパソナまで!
求人情報
更新:05/13/2020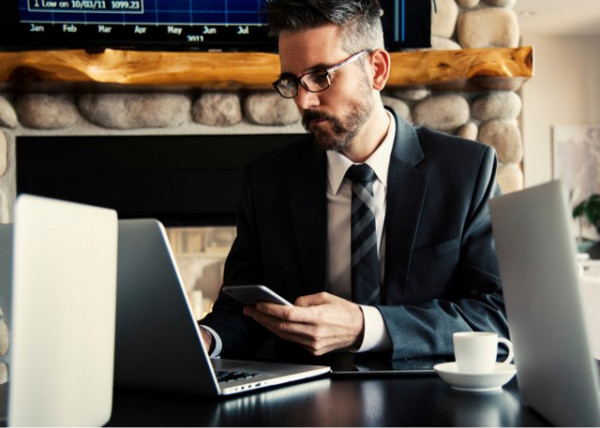 米国パソナでは、最新のアメリカ求人情報をお届けしております。今週はManagement Levelのお仕事に関する情報です!求職者様から大変評判の高い、経験豊富なリクルーターたちが丁寧に皆様のお仕事探しのお手伝いをさせていただきます。気になるお仕事情報がございましたら、いつでも、お気軽にお問い合わせください。
お問い合わせはこちら→ pasona.info@pasona.com
アメリカ最新求人情報
求人情報
⚫求人ナンバー:44560
タイトル: Maintenance Manager-Japanese Bilingual
業界: Food
勤務地: Rancho Cucamonga, CA
雇用形態:  Direct-Hire
給与:  $100K-125K
言語: English; Japanese
応募条件:  Minimum 5-7 years of managerial with food manufacturing and mechanical experience; Bachelor's Degree in Electrical or Industrial Engineering (preferred); High school diploma or AS degree in Maintenance Mechanics or an equivalent combination of education and experience which would provide the required knowledge, skills and abilities may be qualifying; CPG food or beverage manufacturing experience; Electrical Engineering or Controls Engineering experience; Experience with CMMS (eMaint); Experience developing, implementing, and managing continuous improvement initiatives; Experience working proactively as a member of a project team or organization; Bilingual (English/Japanese) required and more. (Please check here)
⚫求人ナンバー:44503
タイトル: Finance Manager -Japanese bilingual
業界:    Venture Capital firm
勤務地: San Mateo, CA
雇用形態:  Direct-Hire
給与: $100K-150K
言語: English; Japanese
応募条件:    A Bachelor's degree in Accounting/Finance; CPA is Strongly preferred or experienced in VC firm; 4+ years of relevant experience within public accounting and finance; Professional fluency in both reading and writing in English and Japanese; Must have strong attention to details; Unquestionable integrity and work ethic; Independent and flexible problem solver; Excellent analytical and communication skills; Comfortable with using software tools such as Microsoft, G Suite, Zoom etc.; Must be able to provide an entrepreneurial hands-on approach to enhancing finance operations; Interested in startups and technologies; Strong knowledge of and hands-on experience with fund level accounting. (Preferable)
⚫求人ナンバー:44582
タイトル: Assistant Manager/Operation Manager – Japanese Bilingual
業界: Food
勤務地: Redondo Beach, CA
雇用形態: Direct-Hire
給与:  $36K-60K (No experience), $60-78K (Experienced)
言語: English; Japanese
応募条件: Able to speak conversational Japanese; Able to speak/communicate in Japanese (Conversational level); Business level + English skill (English will be the main language used); Related experience is a big plus; Management experience is a PLUS for Operation Manager position; Able to work on weekend; Able to work overtime when it is needed; Able to travel within the United States for business trips.
⚫求人ナンバー:44555
タイトル:  Project Manager-Automotive Group
業界:    Automotive
勤務地: Novi, MI
雇用形態:Direct-Hire
給与: $75K-100K
言語: English; Japanese
応募条件: Need to be fully in compliance with the company values; Self‐motivated mind‐set of proposing new business opportunities for the company group; IT skills(spread sheets, words, power point etc.); Preferably, Japanese language skills or understanding in Japanese business culture; have 5+ years of working experience in or with automotive industry; have a career as sales, engineer, business development and investment; Master degree (MBA, MSci) or above; Bachelor degree holder can be considered with outstanding capabilities or records.
⚫求人ナンバー:44504
タイトル: Assistant Manager Corporate Planning – Japanese Bilingual
業界:    Manufacturing
勤務地:  Bloomingdale, IL
雇用形態:  Direct-Hire
給与:  $63K-68K
言語: English; Japanese
応募条件:   Bachelor's degree (B.A.) or equivalent from four-year College or university in Business, Economics, Finance or related field. Bilingual in Japanese and English languages required; Minimum of 3 years of experience in similar executive role working with senior leadership groups preferred and at least 1 or more years of internal controls experience required; Must have a valid Driver's license for travel. Some travel by automotive and/or airplane is required.
⚫求人ナンバー:44477
タイトル:  Sales Account Manager – Japanese Bilingual
業界:    Manufacturing
勤務地: Duluth, GA
雇用形態:  Direct-Hire
給与:  $50K-60K
言語: English; Japanese
応募条件:  2~3 years of manufacturing industry or automotive industry experience; Great communication skill Team player; Details oriented; Must be able to communicate in both Japanese and English.
⚫求人ナンバー:44483
タイトル:  Public Relations & Corporate Communications Manager
業界:    Manufacturing
勤務地: Greensboro, NC
雇用形態:  Direct-Hire
給与: $120K-150K
言語: English; Japanese
応募条件:  5+ years' experience within aviation/luxury product corporate communications; Native level English, Business Level Japanese; Bachelor's degree in Communications, Public Relations or similar field required and more. (Please check here)
⚫求人ナンバー:44467
タイトル:  Tax Manager- Japanese Bilingual
業界:  Accounting
勤務地:  Fort Lee, NJ
雇用形態: Direct-Hire
給与: $100K-120K
言語: English; Japanese
応募条件: · Fluent in Japanese/English; Bachelor/Master of accountancy or tax; Eligible to work in United States; CPA or Eligible to sit for CPA Exams.
⚫求人ナンバー:44574
タイトル:Sr. Account Manager – Japanese Bilingual
業界:  Advertising and public relations
勤務地: New York, NY
雇用形態: Direct-Hire
給与: $70K-100K
言語: English; Japanese
応募条件:5+ years of account or project management experience at an advertising, design, or digital agency; Must be comfortable with and skilled at working in an intercultural environment, especially with Japanese counterparts. Japanese language skill is required; Excellent creative problem-solving ability within a fast-paced creative environment; Excellent organizational skills and proven track record of successful client and team management and project delivery; Strong business acumen and savvy with emerging trends in marketing, community building, social media, and all things digital; Candidate must be comfortable with demanding schedule due to international clients and supervisors; This role is based in New York. Some travel will be required, expected to be mainly domestic at the outset.
⚫求人ナンバー:44577
タイトル:  Bilingual Country Manager of Japan Office
業界:    Chemical
勤務地: Kobe, Japan
雇用形態:  Direct-Hire
給与: $120K-140K
言語: English; Japanese
応募条件:  • Degree and minimum 15 years of experience ; At least 10 years with direct sales and distributor management responsibilities; 3-5 years in leadership role with team management experience; Excellent coaching, motivational and interpersonal skills; Technical degree; textile specialty or chemicals preferred; Demonstrated track record of achievement in the multiple functional areas of sales leadership, marketing, product management, strategic planning, and operations at both local and regional levels; Distribution management experience is critical; Proven strategic planning and implementation skills; Fluent in English and native Japanese; Excellent communication skills (identify and deliver core/ key messages to Executive management), ability to influence others; Excellent market knowledge and industry network in assigned area; Experience in working successfully in a multinational organization; Innate ability to identify the customer's decision-making methods and navigate successfully across Huntsman and customer geographies and cultures.