【Pasona】アメリカ最新求人情報!~$100K以上のお仕事
求人情報
更新:10/29/2020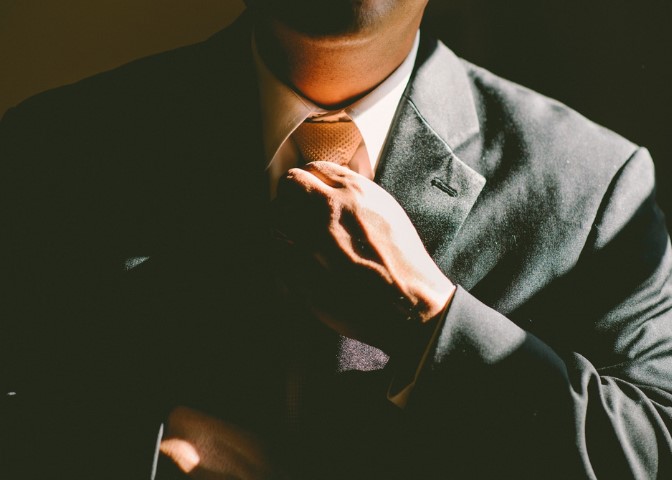 パソナでは、最新のアメリカ求人情報をお届けしております。今週は給与が$100K以上のポジション情報です!求職者様から大変評判の高い、経験豊富なリクルーターたちが丁寧に皆様のお仕事探しのお手伝いをさせていただきます。気になるお仕事情報がございましたら、お気軽にお問い合わせください。
お問い合わせはこちら→ pasona.info@pasona.com
【正社員/Perm】
⚫求人ナンバー:46537
タイトル:Maintenance & Operation Support Leader(IT) – Japanese Bilingual – 46537
業界:  IT Solution company
勤務地: New York, New York
給与: $100,000. – $120,000.00
応募条件: Must have fluent communication skills in Japanese and English, Have experience in managing operation team or consulting skill to review operation. Knowledge about corporate Email System preferred Exchange Server or O365 environment, Engineer or Technical SE background is plus
⚫求人ナンバー:46262
タイトル: iOS Developer -Japanese Bilingual
業界: Retail
勤務地:  El Segundo, CA
給与:  $120,000.00 – $135,000.00
応募条件: Japanese bilingual is a must, You write readable and maintainable code., You have a minimum of 3-4 years of iOS experience and released at least one app on the App Store., You work great on a cross-functional team, in a fast-paced environment., Expertise in one of the programming languages like C and Swift
⚫求人ナンバー:43680
タイトル:  Audit Manager or Director – Japanese bilingual – 43680
業界:    CPA Firm
勤務地:Torrance CA
給与:  $100,000.00 –  $200,000.00
応募条件:  Minimum of ten years recent experience working in a public accounting environment, Minimum of four years recent experience working in a managerial role within public accounting, A successful record of attracting, hiring, retaining, and managing an audit team, Experience in communicating with clients" senior management., Japanese language ability is required, Technically proficient in audit and accounting, Ability to work within budgetary and time constraints while providing a high-level of client satisfaction, Practice development experience., CPA certification, A Bachelor's degree in Accounting or closely related field
⚫求人ナンバー:46500
タイトル:  IT Business Analyst – Derivative Counterparty Risk project – Japanese Bilingual – 46500
業界:    IT Consulting Firm
勤務地: New York, NY or Home-based
給与:  $120,000.00
応募条件: Business level English and Japanese is a must, 5+ years of experience working on software development projects in Financial institutes, , Knowledge of Derivative products (IR Swaps, Currency Swaps, FRA, Cap, Floor, Swaption, Forward, Options, CDS, CDX, etc.), Knowledge of Counterparty Risk Management (CEM, PFE, EPE, PV, SM/IMM, ISDA, CSA, IM, VM, etc.), Knowledge of Financial Engineering (Curve generation, Discount curve, Forecast curve, LIBOR discounting, OIS discounting, CSA discounting, Black Scholes model, CIR model, Parameter Calibration, Monte Carlo Simulation, etc.), Hands-on experience of SQL and relational database for analyzing/identifying root cause of production issues and extracting/manipulating data, Familiarity with Stored Procedure, Ability of leveraging Excel/VBA for business analysis work
⚫求人ナンバー:46259
タイトル: Data Analyst – Japanese Bilingual – 46259
業界:    IT Consulting Firm
勤務地: New York, NY
給与:  $100,000.00
応募条件:Minimum 3 years of experience as Data Analysis or similar roles., Experience using Tableau Desktop, Tableau Prep, Tableau Server and Tableau Online., Strong data analytical skill and knowledge in database, SQL and Pivot Table, Experience in Python programming and VBA., Above business level in Japanese language skill.
⚫求人ナンバー:46501
タイトル: HR Manager -Bilingual Japanese – 46501
業界:    Manufacturing
勤務地: Fremont, CA
給与:  $100,000.00 – $120,000.00
応募条件:  Excellent verbal and written communication skills in English and Japanese., Thorough knowledge of employment-related laws and regulations., Proficient with Microsoft Office Suite or related software., Proficiency with or the ability to quickly learn the organization's HRIS and talent management systems., Bachelor's degree in Human Resources, Business Administration, or related field preferred., A minimum of 5 years of human resource management experience preferred., SHRM-CP or SHRM-SCP highly desired.
⚫求人ナンバー:46514
タイトル:  Database Administrator – Japanese Bilingual – 46514
業界: IT
勤務地: Home-based or Burlingame, CA
給与:$100,000.00 –
応募条件:  Above business level in Japanese / English language skills. (preferred but not required), Must have at least 5 years of experience in Oracle / SQL server administration., Bachelor's Degree in Computer Science, Chemistry, Math, or similar field.
---
⚫ご興味のある方は英文履歴書をそえて、pasona.info@pasona.comまでご連絡ください。
⚫詳細は上記求人ナンバー#とともにお問合せ下さい。
⚫弊社は上記以外にも多数の求人案件をご紹介させていただいており、Website にも、各エリアごとのポジションを多数掲載しております!ぜひご覧ください。