アメリカ最新求人情報!お仕事探しは業界No.1求人件数のパソナまで!~Salesのお仕事
求人情報
更新:10/21/2020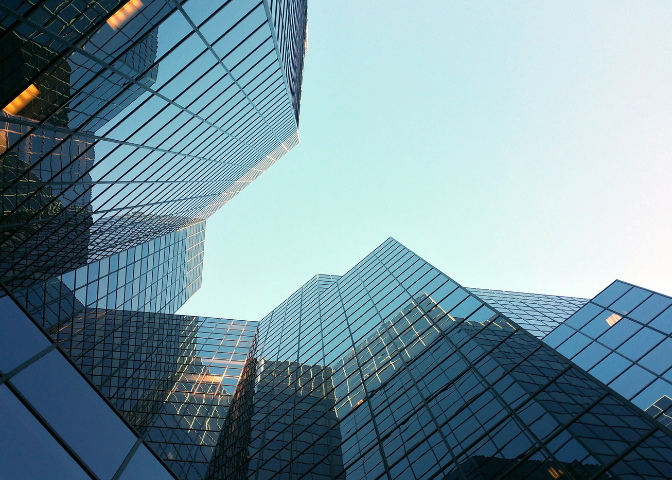 パソナでは、最新のアメリカ求人情報をお届けしております。今週はSales系の情報です!求職者様から大変評判の高い、経験豊富なリクルーターたちが丁寧に皆様のお仕事探しのお手伝いをさせていただきます。気になるお仕事情報がございましたら、お気軽にお問い合わせください。
お問い合わせはこちら→ pasona.info@pasona.com
アメリカ最新求人情報
正社員/Perm
⚫求人ナンバー:46489
タイトル:Outside Sales Representative – Japanese Bilingual
業界:  Logistics
勤務地: Los Angeles, CA
給与: $35K-$40K/year (Exempt) with commission payment
応募条件:  Ability to communicate verbally and in writing in English and Japanese on a business level required., Legal work status in the U.S. without visa support required., Proficient utilization of Microsoft word, Excel, email, and web savvy., Holds a valid US driver's license – with less than 3 moving violations in past 3 years; with more than 1 year US driving experience; no major violation in past 5 years
⚫求人ナンバー:46424
タイトル: OEM Account Sales Representative -Japanese Bilingual
業界: Manufacturing
勤務地: Garden Grove, CA
給与:  $60-70K (DOE)
応募条件: Bachelor's degree in Technical field or Business related, Minimum 5 years of Professional Sales Experience, especially in OEM industries, Able to manage accounts; plan sales strategies and make appointments with existing and prospective accounts, Ability to travel: nationwide and international (Mexico, Canada, and Japan), Excellent communication, presentation, and negotiation skills, Japanese bilingual – Read/Speak/Write
⚫求人ナンバー:46416
タイトル:  Sales Representative – Entry-Level- Japanese Bilingual
業界:    Manufacturing
勤務地: Orange County, CA
給与: $48K – 50K
応募条件:  Four years college degree in Business and/or related field, Japanese skills (Read/Speak/Write), Professional experience; 0-2 years. Entry-Level candidates welcome, Ability to travel (less than 30%) – After COVID19-WFH order is lifted, MS office – Word, Excel, PowerPoints, Valid Driver's license, Willingness to be trained, Understanding Japanese business culture
⚫求人ナンバー:46410
タイトル:  Account Manager – Japanese Bilingual
業界:    Manufacturing
勤務地: Farmington Hills, MI
給与: $65K – 80K
応募条件: Bachelor's degree (B.A.) from four-year college or university; or five to six years' related experience and/or training; or equivalent combination of education and experience., , Driver's license, Driving is required as an essential duty and performed on a routine basis., Travel occasionally by both car and plane., Must be able to use a variety of tools and equipment such as computer terminal for data input, copy machines, calculator and any other equipment related to functional area., Must be able to use software includes the use of Windows Operating System, MS Office Applications (Word, Excel, PowerPoint etc), Internet., Travels – Occasionally travels by automotive and plane, domestic and international, one-day or overnight. Departure or arrival may be early in the morning or late in the evening.
⚫求人ナンバー:46370
タイトル: Assistant Sales Manager – Japanese Bilingual
業界:    Manufacturing
勤務地: Troy, MI
給与:  $65K – 80K
応募条件:  Japanese language skills including reading/writing is essential, Experience as a sales in automotive industry
⚫求人ナンバー:46297
タイトル: Sales Representative – Japanese Bilingual –
業界:    Trading
勤務地: New York, NY
給与: $85K – 120K + bonus
応募条件:  Bachelor's Degree in Business Administration., sales experience., Knowledge of MS Office., Ability to travel, Japanese and English skills above business level
⚫求人ナンバー:46457
タイトル: Bilingual Sales Representative
業界:    Food Distributer
勤務地:Morrisville, NC
給与:  $40K
応募条件: High school diploma preferred or equivalent knowledge and experience , Experience in sales, Valid driver license, Fluent in English written and verbal communication at least. Fluent in Japanese, Chinese, Korean  and/or Thai is a plus, Knowledge of restaurant business and the products used by restaurants., Skill in operating company vehicles and computers, Ability to maintain a courteous demeanor always towards customers and co-workers.
⚫求人ナンバー:46525
タイトル:  Business Development Executive_ Japanese Bilingual_ATL
業界:    Service
勤務地: Atlanta, GA
給与: TBA
応募条件: Bachelor's Degree or equivalent combination of education and experience is required, At least five years of service consulting / sales experience is required, Ability to read, write and communicate professionally both in English and Japanese, Ability to use the computer and applications such as Microsoft Windows, Word, and Excel, Ability to visit multiple clients, Travels to client sites frequently by car and airplane, Must have a valid U.S. driver's license