【Pasona】アメリカ最新求人情報!~リモート可能なお仕事
求人情報
更新:10/14/2021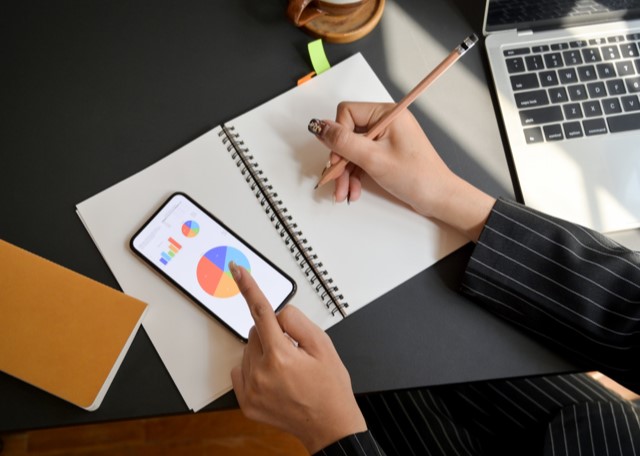 パソナでは、最新のアメリカ求人情報をお届けしております。今週はRemote work(PartiallyまたはFully)可能な お仕事に関する情報です!求職者様から大変評判の高い、経験豊富なリクルーターたちが丁寧に皆様のお仕事探しのお手伝いをさせていただきます。気になるお仕事情報がございましたら、いつでも、お気軽にお問い合わせください。
お問い合わせはこちら→ pasona.info@pasona.com
アメリカ最新求人情報
正社員/Perm
⚫求人ナンバー:48598
タイトル:IT Customer Success Specialist
業界: IT/Software
勤務地: Full remote position/Candidate in New York, Chicago, Boston, or TX is preferred (Candidate must work within Eastern time zone.)
給与:$40K-60K/yr.
応募条件:2 years' experience in customer support/success role in tech industry. This is a remote position that will require you to have a fast, stable internet connection and suitable working environment. Experience doing live and written support (phone, WebEx, email, etc.) A digital native, experienced with all the standard business software and quick to learn new software tools.
⚫求人ナンバー:48847
タイトル:Accounting project leader(Remote/Full time and Part time)-Japanese Bilingual
業界: Others
勤務地: Remote work, Part-time available
給与:$ DOE
応募条件: Ability to read, write and communicate professionally in Japanese and English. Associate degree in a related field or equivalent combination of education and experience is required. Accounting major or degree is preferred. 5+ year of full-charge accounting experience including month-end closing is required. Minimum of 5 years of recent and relevant US based full charge bookkeeping experience (such as a CPA Firm), for multiple clients is a plus. Knowledge of accounting software such as QuickBooks, Sage 50 or other ERP systems are preferred. Project management skills: utilize teamwork and lead 2 or more team members.
⚫求人ナンバー: 48814
タイトル:Application Engineering Manager for Automotive Display Products
業界: Manufacturing/Industrial Products
勤務地: Full remote position
給与:$90K-100K/yr.
応募条件:Bachelor Degree in Engineering is preferred. 5 years minimum Application Engineering experience in automotive industry. Knowledge of Display and Sensor supply chain and product development cycle is highly desired. Experience working with customers engineering departments; Periodic domestic and international travel. (Condition may change due to COVID-19 and other health and safety condition). Japanese Language Skill (Preferred but not required).
⚫求人ナンバー:48839
タイトル:Live-streaming Platform Community Manager
業界: Entertainment
勤務地: This is a full-remote position, but requires to attend the team meeting at the site (Los Angeles) once a month.
給与:$ 60K-80K/yr.
応募条件:Minimum of 3-5 years of community management experience in mobile apps or entertainment products is required. Bachelor's degree required. In-depth knowledge of social media channels, best practice and emerging trends. Digital Media, video, live-streaming or entertainment industry expertise. Excellent interpersonal skills for the purpose of communicating with all personality types. Strong leadership, creativity, attention to detail and high organizational skills. Experience in live-streaming apps or video sharing apps is plus.
Japanese language skill is a plus but not required
⚫求人ナンバー:48807
タイトル: Account Manager -Japanese Bilingual
業界: Commercial Professional Services
勤務地: San Mateo, CA or fully remote depending on experience
給与:$ 80-95K (DOE)
応募条件:Must be bilingual in Japanese/English (both above business level in speaking/reading/writing). Previous experience working for a marketing/advertising agency, or experience with marketing/PR or in a creative field. Prior experience with project management. Strong analytical skill.
⚫求人ナンバー:48755
タイトル:VR QA Lead/Manager -Japanese Bilingual
業界: IT
勤務地: Fully Remote (West Coast preferred)
給与:$ DOE
応募条件:3+ years of VR QA experience (VR is preferred but will consider console game testing). Languages: Must be bilingual in Japanese/English (Business level or higher in both languages)
⚫求人ナンバー:48730
タイトル:E-commerce Sales Manager (Shopify)
業界: Healthcare
勤務地:  Remote (Office visit is required several times in a year. )
給与:$ 70K-100K/yr.
応募条件:Have 2-4 years of E-Commerce experience working with Shopify in an operations. Enthusiastic in the digital landscape and is excited about a fast growing Direct to Consumer (DTC) brand Detail oriented, multitasker, who is able to work both independently and collaboratively. Strong interest with healthcare industry. Excellent communication skills, Japanese skill is appreciated, but not required at all.
⚫求人ナンバー:48282
タイトル:Business Development Specialist for Ion Implanter
業界: Manufacturing/Industrial Products
勤務地: Basically, work from home, Reside within 3 hours driving distance from a major US airport to make travel to customers easier. The head office is in Austin, TX
給与:$ 120K-180K/yr.
応募条件:The ideal candidate must has more than 5 years of sales or business development experiences with depth knowledge of ion implantation equipment technology for semiconductor and display devices, and ability to travel domestically and internationally.
⚫求人ナンバー:48241
タイトル:Regional Sales- Remote in AL, TN or MS area
業界: Manufacturing/Industrial Products
勤務地: Home Office (Territory: AL , TN, MS)
給与:$ 55K-60K/yr.
応募条件:Technical knowledge in automation products, e.g., electric actuators, pneumatic products, PLC, sensors, and motion products is preferable but not a must. Excellent communication skill (distributors / customers as well as inside people). Some college or technical school education preferred. Able to drive a vehicle and satisfy the requirements of insurance carrier. Microsoft Office (Word, Excel, Power Point) skills is required.
⚫求人ナンバー:48222
タイトル:ERP IT Manager-Japanese Bilingual
業界: IT
勤務地: This position can work remotely but need to come in the NYC office 2-3 times a month.
給与:$ 90K-100K/yr.
応募条件:Bachelor's degree in Computer Science, IT, Business, Finance, Accounting, or related field. Understanding of business processes in terms of Concur, Accounting, Inventory Control, and Costing. Experience with SAP ERP 6.0. Must have strong client and internal communication skills with experience working in highly collaborative teams. Language: Bilingual (English and Japanese)
⚫求人ナンバー:48078
タイトル:Sales / Business Development Representative – Biotechnology
業界: Other
勤務地: This position can work at the company's NYC office or work remotely.
給与:$ 90K-100K/yr. + Commission (20K-50K/yr.)
応募条件:Bachelor Degree in the life sciences such as Biochemistry, Molecular Biology, Organic Chemistry, Biotechnology, Medical Sciences; Master and/or PhD is a plus. At least 3 years of experience in the client development role and business development role in the life science field. Working experience with CRO (Contract Research Organization).
派遣社員/Temp
⚫求人ナンバー:48827
タイトル:Sales Administrator – Japanese Bilingual
業界: IT
勤務地: Remote initially, then work in Plano, Texas
給与:Around $ 20/hr.
応募条件:Contractor for 6 months term, 100% remote initially and then onsite once COVID is lifted. n Associate degree or certificate program in business, administration, or a related field.  Bilingual in Japanese (speaking/writing) Extensive experience with Microsoft Office tools (Excel, PowerPoint, Word) and with web-based business applications (Dynamics365 Sales, Sharepoint). High proficiency in Excel is a huge plus.