アメリカ最新求人情報!お仕事探しは業界No.1求人件数のパソナまで!
求人情報
更新:09/01/2020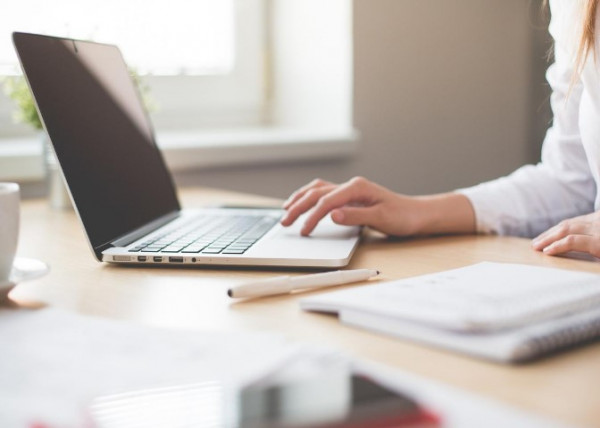 パソナでは、最新のアメリカ求人情報をお届けしております。今週はAdmin Assistant, Inside Sales系に関する情報です!求職者様から大変評判の高い、経験豊富なリクルーターたちが丁寧に皆様のお仕事探しのお手伝いをさせていただきます。気になるお仕事情報がございましたら、お気軽にお問い合わせください。
お問い合わせはこちら→ pasona.info@pasona.com
アメリカ最新求人情報
正社員/Perm
⚫求人ナンバー:42804
タイトル:Administrative Assistant – Japanese Bilingual
業界:  Administrative Assistant – Japanese Bilingual
勤務地: Torrance, CA
給与:  Around $34K ($18-19/hour)
応募条件:   English and Japanese capability (required), Purchasing or Project management experience are preferable, IT and network related working experience are big plus, Word, Excel, PowerPoint
⚫求人ナンバー:44481
タイトル: Payroll Administrator -Japanese Bilingual
業界:  manufacturer
勤務地: Greensboro, NC
給与:  $45K – 65K
応募条件: Minimum 2 years of experience as an Assistant to a department, preferably within a global organization., High School Degree or equivalent required, Bachelor's degree preferred., Prior experience in a business administrative environment preferred., Prior experience in accounting, legal, labor welfare, human resource, or schedule control preferred., Legally authorized to work in the U.S., Fluent reading, writing, typing, conversational in Japanese and English.,  Excellent computer Microsoft Suite application (Word, Excel).,  Must be effective in working in an environment that requires the ability to: multi-task, adapt to frequently changing priorities, and to produce quality and timely deliverables within a setting where the process and procedures may have to be established.
⚫求人ナンバー:44662
タイトル:  Analyst- Japanese Bilingual
業界:    Manufacturer
勤務地: Gainesville, GA
給与: $38K – 41K
応募条件:  BA/BS Degree / or 2-5 years industry related experience.,  Must be Japanese Bilingual, Experience with administrative support of a professional office in a bilingual (English/Japanese) environment., Proficient in MS Office and Google office products.
⚫求人ナンバー:46134
タイトル: Executive Assistant – Japanese Bilingual
業界:    Manufacturer
勤務地: Cypress, TX
給与:  TBD
応募条件:  Can start from P/T, Bachelor's degree in Business or related field of study, Bilingual language abilities in English/Japanese languages (speak, read and write), Five plus years of experience supporting C-Level Executives in a growth-oriented business, Strong organizational skills that reflect ability to perform and prioritize multiple tasks seamlessly with excellent attention to detail, Highly skilled in computer information systems, to include Microsoft Office Suite
⚫求人ナンバー:46258
タイトル: Billing Clerk -Japanese bilingual
業界:    IT
勤務地: Los Angeles, CA
給与: $40K – 45K
応募条件:  Minimum 3 years' in same position; or minimum 3 years of experience in billing and invoicing role, Experience in general accounting preferred, Bilingual in Japanese/English as communication with Japan headquarters may often be necessary, Proven experience in analysis of financial reports and reporting analysis/results to management, Experience in drafting and reviewing various agreements is preferred Knowledge and experience in MS Access is plus, Business level of experience and knowledge for MS Outlook, E-mail and MS Power Point.
⚫求人ナンバー:46260
タイトル:  Project Coordinator-Japanese Bilingual
業界:    Manufacturer
勤務地: Carlsbad, CA
給与: $18/Hr
応募条件:  MUST BE FLUENT in both written and spoken ENGLISH and JAPANESE, Proficiency with Word, Excel, and Outlook, Familiarity with project management software and ERP system preferred., Excellent communication skills., Degree preferred (BA/BS)
⚫求人ナンバー:46217
タイトル:  Inside Sales -Japanese or Spanish Bilingual preferred
業界:    Manufacturer
勤務地:  Rolling Meadows, IL
給与:$30K-40K
応募条件: Minimum 2 years of experience in clerical duties such as customer service, purchasing, scheduling, production control, materials management and/or supply chain operations in a manufacturing or distribution industry.
派遣社員/ Temp
⚫求人ナンバー:44727
タイトル:  Japanese Bilingual-Secretary/Executive Assistant
業界:    Manufacturer
勤務地: San Antonio, TX
給与: $18 (DOE)/ Hr
応募条件: Bilingual (English, Japanese), Able to simultaneously interpret meeting conversations, Able to translate written materials., Proficiency with Microsoft Office applications (Excel, word, PowerPoint, etc.) and able to create materials, graphs, and databases using the basic functions, Able to travel and work overtime for business needs.
⚫求人ナンバー:46087
タイトル: Data Entry(Part-Time)_Japanese Bilingual
業界:    Manufacturer
勤務地:Carlsbad, CA
給与:  $13/Hr – $13.50/Hr
応募条件: Japanese skills must,
⚫求人ナンバー:46118
タイトル:  Sales Assistant -Japanese Bilingual
業界:    Manufacturer
勤務地:  Cerritos, CA
給与:$20 – $22/Hr
応募条件: Must be bilingual in Japanese/English (Speak/Read/Write), Previous experience as a Sales Assistant or Inside Sales highly preferred, Knowledge of import/export preferred but not required, Proficient in Microsoft Office