【Pasona】アメリカ最新求人情報!~リモート可能なお仕事
求人情報
更新:06/17/2021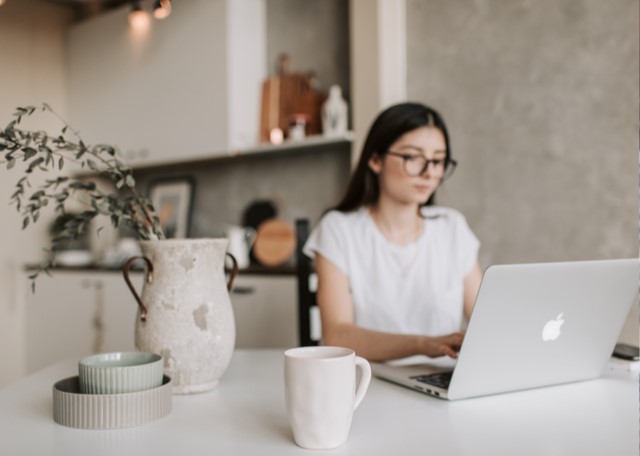 パソナでは、最新のアメリカ求人情報をお届けしております。今週はRemote work(PartiallyまたはFully)可能な お仕事に関する情報です!求職者様から大変評判の高い、経験豊富なリクルーターたちが丁寧に皆様のお仕事探しのお手伝いをさせていただきます。気になるお仕事情報がございましたら、いつでも、お気軽にお問い合わせください。
お問い合わせはこちら→ pasona.info@pasona.com
アメリカ最新求人情報
正社員/Perm
⚫求人ナンバー:47907
タイトル:IT Engineer or Manager -Japanese bilingual
業界: Other
勤務地:Partially Remote. You need to go to their Los Angeles office once a week or every 2 weeks.
給与:$90K – $150K
応募条件: BS degree in Computer Science or Information technology. 3+ years of experience of IT project (Requirement Definition and Business Design) Have broadly knowledge of IT field (from network to application) Bilingual in Japanese a MUST. Expect to prepare a report to the upper management team in Japanese. Experienced in corporate IT field (Preferred). Experienced in corporate management field (Preferred)
⚫求人ナンバー:47864
タイトル:Business Development Executive at Pasona N A -Japanese bilingual
業界: HR
勤務地:Partially Remote (Office locations: Atlanta, GA / Chicago, IL / Houston, Dallas, TX / Torrance, Irvine, CA / New York, NY)
給与:$DOE
応募条件: Bachelor's Degree or equivalent combination of education and experience is required. At least three years of service consulting / sales experience is required
⚫求人ナンバー:47903
タイトル:Finance Manager
業界: Manufacturing/Industrial Products
勤務地: Full remote work is negotiable (The office is in Long Beach, CA)
給与:$80K-90K
応募条件:Bachelor's Degree in Finance, Accounting or related field required. 3+ years' experience in a cash or financial management position. Comprehensive knowledge and practical experience of maintaining cash management policy, procedures and practices.  Comprehensive knowledge and practical experience of cash management and treasury functions. Detail-oriented and organized, and have strong skills in math, communication and analysis. Using Net Suite system experience is a big bonus.
⚫求人ナンバー:47847
タイトル:Deputy Director (Program Development) -Japanese Bilingual
業界: NPO
勤務地: Remote (Must be in San Francisco Bay Area and able to travel when needed)
給与:$70K-80K
応募条件:Excellent verbal and written communication skills, including presentation skills.  Native level in Japanese reading, writing, and speaking skills required. Fluency in English required. Bachelor's Degree is required. Minimum two to five years of experience in program management or related areas require. Demonstrated effectiveness in working as a member of a team and developing effective working relationships with Board of Directors, Committee members, staff, volunteers, community partners, and stakeholders. Commitment to professional ethics in working with highly confidential, sensitive information. Extensive computer skills, including intermediate or higher level of proficiency with Microsoft Office (EXCEL, PowerPoint, and Word) and experience working with electronic online event management and communication platforms.
⚫求人ナンバー:47825
タイトル:Account Manager -Japanese Bilingual
業界: Digital Marketing
勤務地: May consider remote for experienced candidates. (The office is in San Mateo, CA)
給与:$ 80-95K
応募条件:Must be bilingual in Japanese/English (both above business level in speaking/reading/writing). Previous experience working for a marketing/advertising agency, or experience with marketing/PR or in a creative field. Prior experience with project management. Strong analytical skill.
⚫求人ナンバー:47775
タイトル:Software Engineer-Japanese bilingual
業界: Marketing & Advertising, Design, Internet
勤務地: Remote office is available (The office is in San Francisco, CA)
給与:$ 100-120K
応募条件:Japanese bilingual is required. Openness to new ideas, an eye for detail, and a desire to work for new product development. Experience with one or more major web framework (React, Angular, Vue, etc.) and working with data from an API. Experience with one or more major mobile development frameworks (Flutter, React Native, etc.) Familiarity with one or more major cloud platforms (AWS, Azure, GCP, etc.) and a solid understanding of using and deploying containers. Worked as part of an agile team using modern tools (Azure DevOps, Jira, GitHub, etc.). Experience designing technical architecture and explaining that architecture to non-technical team members. Documented plans around data, security, deployment, and scalability that follow best practices. Ability to mentor junior team members and to work independently. Demonstrate a can-do attitude, and is willing to do whatever it takes to get the job done
派遣社員/Temp
⚫求人ナンバー:47885
タイトル:Accounting Supervisor – Japanese Bilingual (Part time/long-term)
業界: Manufacturing
勤務地:Full-Remote (The office is in Novi, Michigan)
給与:$24-26/hr.
応募条件: Accounting experience (Prepare End-of-month files and submit to accountants. Inventory reconciliation. Supervise accounting member for A/P and A/R activities. Able to read financial statement.
QuickBooks experience, preferred.
⚫求人ナンバー:47856
タイトル:Accountant/Accounting Specialist – Japanese Bilingual (Full-time/5-6 months)
業界: Manufacturing
勤務地:Full-Remote (The office is in An Arbor, Michigan)
給与:$30/hr.
応募条件: Has experience in Accounting (General accounting procedure, budget management), Company tax, Fix asset management. Bachelor's degree in Accounting, Finance, or similar. Over 5 years of relevant experience.
MS Office Suite experience. Efficiency in Excel. Accounting software experience such as MS Dynamics Solomons or QuickBooks.