【Pasona】アメリカ最新求人情報!~ITに関するお仕事
求人情報
更新:03/11/2021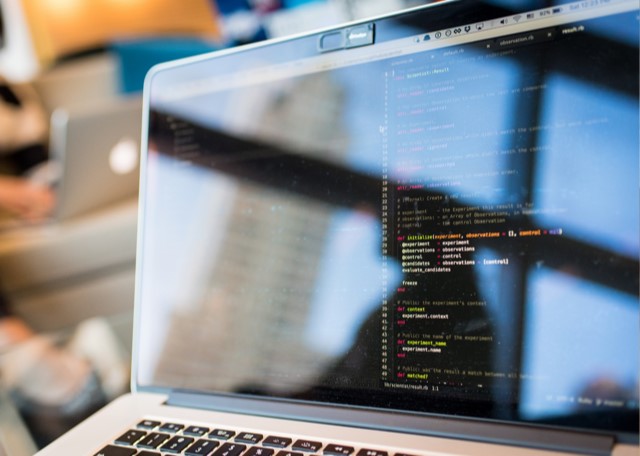 パソナでは、最新のアメリカ求人情報をお届けしております。今週はIT業界のお仕事に関する情報です!求職者様から大変評判の高い、経験豊富なリクルーターたちが丁寧に皆様のお仕事探しのお手伝いをさせていただきます。気になるお仕事情報がございましたら、いつでも、お気軽にお問い合わせください。
お問い合わせはこちら→ pasona.info@pasona.com
アメリカ最新求人情報
正社員/Perm
⚫求人ナンバー:47202
タイトル:LAN System Engineer- Japanese bilingual
業界: IT
勤務地:Torrance, CA
給与:$50-65K + Allowance
応募条件:English (Required), and Japanese Bilingual, 2+ years of TCP/IP network work experience or equivalent knowledge., Communication skills with customers, vender/carrier and company staff., Microsoft office products (Visio, Word, etc.) skills., Own car for visiting customer offices, Know Azure and VM, MCSA/MCSE (Desired)
⚫求人ナンバー:46664
タイトル:Sr. Data Analyst -Japanese Bilingual
業界:Commercial Professional Services
勤務地:Cypress, CA­
給与:$80-85K (DOE)
応募条件:Bi-lingual English/Japanese language required, Experience with scripting languages (R, Python, SQL, Java, etc.), Ability to structure data base environment using SQL or equivalent platform and assist with data management (Design and maintain Database for supply chain analysis), Proven strong aptitude in data visualization platforms such as Tableau, Lumira, Power BI, Cognos., Bachelor's degree required, ideally in programs such as; Data Science, Computer Science, Logistics, Supply Chain or a quantitative field such as Statistics, Economics, or Mathematics., Minimum of 3 years demonstrated successful experience in data science, data analysis, data solutions, or related business data analysis roles., Experience with logistics, supply chain or purchasing required.
⚫求人ナンバー:46472
タイトル:(IT) Sales Representative -Japanese Bilingual
業界: IT
勤務地: Torrance, CA
給与:$80K-100K (DOE)
応募条件:Must be bilingual in Japanese/English, Must have at least 3 years of experience as a Sales Engineer in the IT industry, Must be able to develop/maintain strong relationships face to face with potential and existing clients, Must have basic knowledge of IT infrastructure and IT solution, Must have a valid driver's license and be able to travel when needed
⚫求人ナンバー:47249
タイトル:Account Executive/Sales Coordinator – Japanese Bilingual
業界:IT
勤務地: New York, NY
給与: $50K – 80K
応募条件: Japanese/English bilingual, Experience on sales support and backend work, Experience on solution sales is a plus but not a must, Driver's license is not a must but preferred
派遣社員/ Temp
⚫求人ナンバー:47088
タイトル: Cyber Security Project Manager – Japanese Bilingual/ Temp to Perm position
業界:IT
勤務地:Plano, TX (Remote is OK until June 2021; must be able to work in the Plano office after June 2021)
給与:$53-57/hour
応募条件:Proficient in Japanese & English verbal & written communication, Bachelor's degree in electrical engineering / Manufacturing Engineering / computer science, or equivalent in experience, Must have experience with Automotive infotainment systems, 5+ years' experience in product development, ideally with multiple delivered products in a medium-to-high-volume industry., Minimum of 7+ years of experience as a project manager leading critical organization wide IT projects (security, network, infrastructure, cloud, application), Familiarity with electrical engineering, software development, and mechanical engineering process.
⚫求人ナンバー:46908
タイトル:IT Help Desk – Japanese Bilingual/ Temp to Perm position
業界:IT
勤務地:Dallas, TX
給与:$24/ Hr
応募条件:1-2 years software implementation and support experience, 1-2 years of experience as system engineer, BA/BS in analytics, informatics, computer science, and/or equivalent experience preferred
⚫求人ナンバー:46794
タイトル:AWS Developer / Cloud Solution Architect – Japanese Bilingual Project Manager
業界:IT
勤務地:Plano, TX
給与:$60/ Hr
応募条件:Expert level Japanese (JLPT N1 Level) is required for this position., Technical PM experience as well as AWS experience in IoT, Cloud, and/or Vehicle Technology field is a must., 10+ years of experience in IT industry, Experience working as a Technical Project Manager, Bachelor's or Master's degree in IT field is required
⚫求人ナンバー:46556
タイトル:IT Helpdesk – Japanese Bilingual/Temp to Perm position
業界:IT
勤務地:Novi, MI
給与:$20/ Hr
応募条件:Strong IT background with Japanese skill (beginner to intermediate) or Japanese proficiency(Business or more) with IT experience.