Pasona】アメリカ最新求人情報!~100K以上のお仕事
求人情報
更新:02/04/2021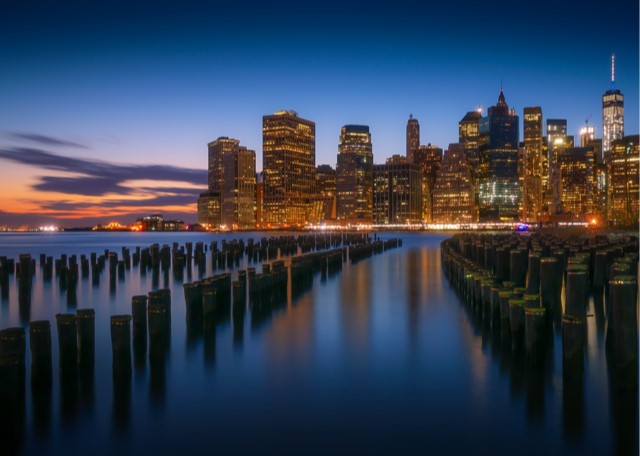 パソナでは、最新のアメリカ求人情報をお届けしております。今週は年収$100K以上のお仕事に関する情報です!求職者様から大変評判の高い、経験豊富なリクルーターたちが丁寧に皆様のお仕事探しのお手伝いをさせていただきます。気になるお仕事情報がございましたら、いつでも、お気軽にお問い合わせください。
お問い合わせはこちら→ pasona.info@pasona.com
アメリカ最新求人情報
Californiaエリア
⚫求人ナンバー:47031
タイトル:Head of Marketing -Japanese bilingual-
業界: Manufacturer/ Consumer packaged goods
勤務地:Irvine, CA
給与:$100K – 150K (DOE)
応募条件:Bachelor's degree (B.A.) from four-year college or university., Min, 5 years of consumer product marketing experience,, Min. 5years of management experience, Must be Japanese/English bilingual
⚫求人ナンバー:46956
タイトル: Head of sales -Japanese bilingual-
業界: Manufacturer/ Consumer packaged goods
勤務地: Irvine, CA
給与:Up to $140K (DOE)
応募条件:Experience working as a sales executive at a competitor., Strong human network with US account buyers or brokers., Capability of understanding Japanese , and be able to complete documents in Japanese
⚫求人ナンバー:47002
タイトル: Controller/Financial Accounting Manager/HR Manager -Japanese Bilingual –
業界: TBA
勤務地:NYC, OH, or San Jose CA Office
給与: $100K – 150K (DOE)
応募条件:Requires 5- 8 years of experience in field or related area., Designation of CPA preferred with continued professional education (CPE) classes fulfilled annually to meet NY State annual CPA License requirements., Knowledge of computer hardware, software and various applications., Japanese is plus
New Yorkエリア
⚫求人ナンバー:47006
タイトル: Head of Client Relations-Japanese Bilingual –
業界: Financials
勤務地:New York, NY
給与: $200K-250K plus bonus
応募条件:MBA degree or equivalent with 15+ years of experience in a financial institution or a Bachelor's degree or equivalent with 18+ years of related experience., PC Skills: spreadsheets and work-processing. Excellent oral and written communication in English., Excellent knowledge of the financial industry, investment products and services. Expert knowledge of one or more products or functions., Strong network in the financial industry, having a variety of connection such as asset owners, investment bankers, prime brokers, consultants, and other high-end professionals., Communication skills: communicate with clients and colleagues with appropriate level of presentation skills in English, and also communicate with Head Office in fluent Japanese, required.
⚫求人ナンバー:46897
タイトル: Catastrophe (CAT) Bond Analyst and Trader – Japanese Bilingual –
業界: Financials
勤務地:New York, NY
給与:$100K – 120K
応募条件:A couple of years' experiences in financial market;, Comprehensive and indepth knowledge on financial products;, Bilingual both in Japanese and English.
⚫求人ナンバー:46823
タイトル:Japanese Bilingual IoT Business Development Manager
業界:IT
勤務地:New York, NY
給与:$100K – 110K + bonus
応募条件:Above business level in both Japanese and English., both Engineer and C/S experiences
⚫求人ナンバー:47002
タイトル: Controller/Financial Accounting Manager/HR Manager -Japanese Bilingual –
業界: TBA
勤務地:NYC, OH, or San Jose CA Office
給与: $100K – 150K (DOE)
応募条件:Requires 5- 8 years of experience in field or related area., Designation of CPA preferred with continued professional education (CPE) classes fulfilled annually to meet NY State annual CPA License requirements., Knowledge of computer hardware, software and various applications., Japanese is plus
その他エリア
⚫求人ナンバー:46960
タイトル:Manager of Financial Planning and Analysis – Japanese Bilingual –
業界:Manufacturing/ Automotive
勤務地:Clawson, MI
給与:$100K – 130K
応募条件:Bachelor's degree in accounting or finance, Minimum 7 years of relevant Financial Planning and Analysis and Cost experience, Minimum 5 years' experience in manufacturing finance, Advanced knowledge of ERP systems required; PLEX preferred, Proficiency in both English and Japanese languages is a must