アメリカ最新求人情報!お仕事探しは業界No.1求人件数のパソナまで!
求人情報
更新:09/16/2020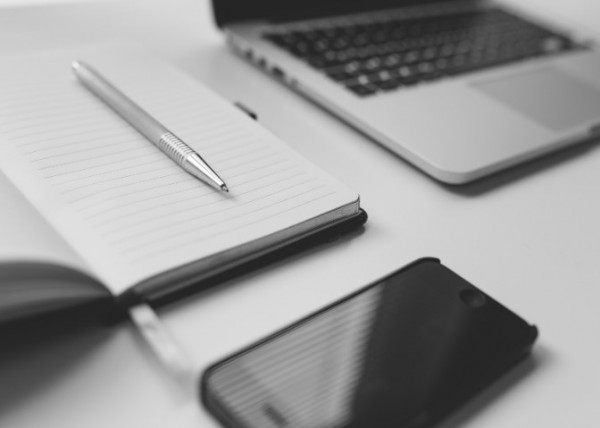 パソナでは、最新のアメリカ求人情報をお届けしております。今週は給与が$100K以上のポジション情報です!求職者様から大変評判の高い、経験豊富なリクルーターたちが丁寧に皆様のお仕事探しのお手伝いをさせていただきます。気になるお仕事情報がございましたら、お気軽にお問い合わせください。
お問い合わせはこちら→ pasona.info@pasona.com
アメリカ最新求人情報
正社員/Perm
⚫求人ナンバー:46262
タイトル:iOS Developer -Japanese Bilingual
業界:  IT
勤務地: El Segundo CA
給与: $120K – 135K
応募条件:  Japanese bilingual is a must, Minimum of 3-4 years of iOS experience and released at least one app on the App Store., Expertise in one of the programming languages like C and Swift
⚫求人ナンバー:46088
タイトル: Director of Operation(HR/Accounting ) Japanese bilingual
業界: Manufacturing
勤務地: San Jose, CA
給与:  $120K – 150K
応募条件: Japanese bilingual is a must ( Speaking, reading and writing as expert level ), Minimum of 10-year progressive experience in related field with a minimum of 5-year management experience in a corporate setting with over 50 employees., Experience working in complex organizations (matrix, cross cultural, cross geographical)., Expertise in all technical aspects of HR and Accounting, including laws and regulations at both federal and state level, compliance and safety issues., Proficient with computer skills, including Word, Excel, Power Point, Internet, and Outlook.
⚫求人ナンバー:43680
タイトル:  Audit Manager or Director – Japanese bilingual
業界:    CPA firm
勤務地: Torrance, CA
給与: $100K – 200K + bonus
応募条件:  Minimum of t 10years recent experience working in a public accounting environment, Minimum of 4 years recent experience working in a managerial role within public accounting, Experience in communicating with clients" senior management., Japanese language ability is required, Technically proficient in audit and accounting, CPA certification, A Bachelor's degree in Accounting or closely related field
⚫求人ナンバー:44580
タイトル:  Database Administrator – Japanese Bilingual
業界:    IT
勤務地: Home-based or Burlingame, CA
給与: $ 100K Negotiable
応募条件: Above business level in Japanese / English language skills., Must have at least 5 years of experience in Oracle / SQL server administration., Bachelor's Degree in Computer Science or similar field.
⚫求人ナンバー:46373
タイトル: Sales – Japanese Bilingual
業界:    Manufacturer
勤務地: Austin, TX or Home Office – preferably in NC, CO, or TX .
給与:  $ 120K – 160K + commission
応募条件: Knowledge of semiconductor (Si, SiC, GaN) device manufacturing processes, Experience working for a semiconductor device manufacturer is preferred., Native English Speaker, Some understanding of Japanese (daily conversation level)
⚫求人ナンバー:46296
タイトル: E C Marketing Specialist – Cosmetic Product
業界:    Trading
勤務地: San Francisco, CA or Home office
給与: $ 100K – 120K + bonus
応募条件:  Has the same working experience of other famous internet website marketing company., Bachelor's degree is required; a computer science or information management major or equivalent work experience is preferred., Working knowledge of search engines to include spiders, html, meta-tags, and keywords., HTML coding and Excel experience is preferred. , Able to apply statistical calculations, analysis of variance, correlation techniques, and sampling theory as well as algebra, linear equations, and other analytics as required., Able to understand and utilize Internet server and network reports to conduct business.
⚫求人ナンバー:44484
タイトル:  Global Transaction Banking Solution Sales Manager-Japanese Bilingual
業界:    Bank
勤務地: New York, NY and Chicago, IL
給与: $ 130K – $180K
応募条件:  Bilingual Japanese and English language skills, spoken and written, 10+ years of experience in transaction banking preferably managing relationships for Japanese subsidiaries operating in the Americas, Broad knowledge of cash management and trade finance products and services, Ability to travel (up to 50% of the time), Comfortable with Microsoft Office product suite (Excel, PowerPoint, Word)
⚫求人ナンバー:46239
タイトル:  Sr. Design Engineer – Japanese Bilingual
業界:    Manufacturer
勤務地: Waller, TX
給与: $ 100K (DOE)
応募条件:  Comprehensive understanding and knowledge of mechanical design theory and practice., At least 7 years of experience with product design in the automotive, appliance, or HVAC industry (preferred).  Experience with engineering change processes and CAD systems, Japanese language skills
⚫求人ナンバー:44046
タイトル: Senior Executive Assistant – Japanese bilingual
業界:    Commercial Professional Services
勤務地:Menlo Park, CA
給与:  $ 100K- (DOE)
応募条件: Language skills – Written and spoken fluency in English & Japanese., Ability to work well with stressful environment with grace., A personality that is not highly sensitive and understands and can handle personalities under pressure., Flexibility and availability after hours for 24/7 requests.
⚫求人ナンバー:46315
タイトル:  Supply Chain Manager – Japanese Bilingual
業界:    Manufacturer
勤務地:  Hillsboro, OR
給与: DOE
応募条件: Bachelor's degree in Mechanical, Electrical, or Industrial Engineering is preferred but not required., Prior experience in Supply Chain, Inventory Control and Materials Management is required., Above business level in Japanese language skill., Flexible to take business trips (30-50%), Some evening, weekend, and holiday work may be required.
⚫求人ナンバー:46259
タイトル: Data Analyst – Japanese Bilingual
業界:    technology consulting
勤務地:  New York, NY or home-based.
給与: DOE
応募条件:Minimum 3 years of experience as Data Analysis or similar roles., Experience using Tableau Desktop, Tableau Prep, Tableau Server and Tableau Online., Strong data analytical skill and knowledge in database, SQL and Pivot Table, Experience in Python programming and VBA., Above business level in Japanese language skill.