アメリカ最新求人情報!お仕事探しは業界No.1求人件数のパソナまで!
求人情報
更新:04/09/2020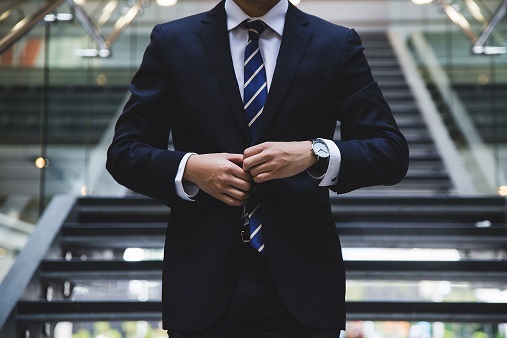 米国パソナでは、最新のアメリカ求人情報をお届けしております。今週はSales に関する情報です!求職者様から大変評判の高い、経験豊富なリクルーターたちが丁寧に皆様のお仕事探しのお手伝いをさせていただきます。気になるお仕事情報がございましたら、いつでも、お気軽にお問い合わせください。
お問い合わせはこちら→ info@pasona.com
アメリカ最新求人情報
求人情報
⚫求人ナンバー:44388
タイトル:Outside Sales Representative – Japanese Bilingual
業界:  Logistics
勤務地: Los Angeles, CA
雇用形態: Direct-Hire
給与: $35K-$40K/year (Exempt) with commission payment
言語: English; Japanese
応募条件: Ability to communicate verbally and in writing in English and Japanese on a business level required; Legal work status in the U.S. without visa support required; Proficient utilization of Microsoft word, Excel, email, and web savvy; Holds a valid US driver's license – with less than 3 moving violations in past 3 years; with more than 1 year US driving experience; no major violation in past 5 years
⚫求人ナンバー:44364
タイトル:Sales Representative -Japanese Bilingual
業界: Manufacturing
勤務地: Torrance, CA
雇用形態:Direct-Hire
給与: $70-75K
言語: English; Japanese
応募条件:Bachelor's Degree or higher (in any major); 5-7 years of sales experience in the electronic parts industry a must; must be bilingual in Japanese/English (Speak/Read/Write in both languages); Strong communication skills
⚫求人ナンバー:44288
タイトル: Inside Sales
業界: Manufacturing
勤務地: Santa Clara, CA
雇用形態: Direct-Hire
給与:  $55-60K
言語: English; Japanese
応募条件: Bachelor's degree or equivalent education experience preferred; At least 1 year of previous inside sales/sales support experience; Ability to multi-task, prioritize, and manage time effectively; Organized and detail-oriented; Customer oriented and ability to adapt or respond to different types of characters
⚫求人ナンバー:44285
タイトル:  Sales Administrator – Japanese Bilingual
業界: Technology
勤務地: Plano, TX
雇用形態:  Temp
給与: $19/hr
言語: English; Japanese
応募条件:  Japanese/English Bilingual skills; Detail orientated and highly attentive to commitments and schedules; Experience in customer service; Extensive experience with Microsoft Office tools (Excel, PowerPoint, SharePoint) and with web-based business applications; Ability to follow established processes and security guidelines and effectively communicate them to users; Ability to develop friendly and collaborative relationships quickly to hit the ground running; Must be reliable, on-time and able to complete tasks by target and maintain a professional work ethic & demeanor in all interactions
⚫求人ナンバー:44320
タイトル:  Sales Representative – Japanese Bilingual
業界:    Engineering
勤務地: Arlington Heights, IL
雇用形態:Direct-Hire
給与: $ 60K – 80K (DOE) + commission
言語: English; Japanese
応募条件: Available to understand and explain machine tool drawings
⚫求人ナンバー:44323
タイトル: Sales Manager – Japanese Bilingual – Now Hiring
業界: Logistics
勤務地: Elk Grove Village, IL
雇用形態: Direct-Hire
給与:  $60K – $90K
言語: English; Japanese
応募条件:  Bilingual English/Japanese required; College Degree in a related field. An equivalent combination of education and experience may be considered; 5+ years sales experience in the International shipping/Logistics industry including 1-2 years in sales management preferred; Professional interpersonal and communication skills (written & oral). Must be able to effectively articulate views both within the Company and externally with clients; Proven client prospecting and relationship maintenance/growth skills and abilities as this is a key component to the role; Ability to develop strategies and tactics to meet existing and new clients' needs and provide customized solutions; Strong relationship builder; Highly organized and results focused
⚫求人ナンバー:43842
タイトル: Sales Account Manager/Sales Planning Coordinator (English/Japanese bilingual)
業界:Automotive Parts
勤務地: Plymouth, MI
雇用形態: Direct-Hire
給与: $60K-85K
言語: English; Japanese
応募条件:  Bilingual English and Japanese communication skills, both verbal and written are required. [English -must be fluent, Japanese -basic speaking and writing level needed]; Experience preparing customer quotes and contracts; Ability to learn computer-oriented inventory management systems, and customers' account management systems adopted by headquarter in Japan; Must have knowledge of Japanese business culture; Bachelor's degree, or equivalent experience in sales/account management is preferred; Minimum of 3 years' experience calling on automotive OEM, Tier 1, & 2 customers is preferred but not a must.
⚫求人ナンバー:44325
タイトル:  Business Development Specialist – Japanese Bilingual
業界:    Manufacturing
勤務地: Grove City, OH
雇用形態:Direct-Hire
給与:$60-65K
言語: English; Japanese
応募条件: Bachelor's Degree in engineering or business discipline preferred; 5 year of experience in a sales environment in automotive parts supplier manufacturing facility preferred; Must be proficient in utilizing Microsoft Office and other technologies to create reports, presentations, and documents. Prior ERP software experience required, preferably QAD; Strong organization skills with attention to detail. Must be able to prioritize work and problem solve; Ability to communicate effectively with various internal and external customers through oral and written communication; Bilingual skills (Japanese/English) and prior experience with Japanese workplace philosophy preferred.
⚫求人ナンバー:44393
タイトル:  Sales Manager – Japanese Bilingual
業界: Manufacturing
勤務地: Columbus, OH
雇用形態: Direct-Hire
給与:  $66K – $75K
言語: English; Japanese
応募条件:  Willingness and ability to travel, depending on the position and sales role; Creativity to approach sales and build customer relationships in groundbreaking new ways; Excellent written and oral communication skills; Engineer experience +; Previous experience in business-to-business (B2B) sales; Solid experience in your products' industry; Excellent organizational skills and a keen eye for detail; Computer proficiency and the ability to accurately enter data and generate reports; Negotiation and social problem-solving skills
⚫求人ナンバー:44263
タイトル: Financial Product Sales Representative – Japanese Bilingual-
業界: Finance
勤務地:  Manhattan, NY
雇用形態:  Direct-Hire
給与:  $47-120K
言語: English; Japanese
応募条件: Bachelor's degree (Asian studies, Asian political science, Asian economy preferred); Excellent communication and interpersonal skills; Experience in the marketing or sales industry preferred Japanese language skill is a plus; Good research and marketing analysis skills; Good team player; Basic computer skills in Microsoft Excel, Word, and Power Point; Willing to work in a diversity work environment; The Ability to work under pressure and meet sales goals
⚫求人ナンバー:44420
タイトル:  Cash Management Service (CMS) Sales Specialist, Analyst – Japanese Bilingual
業界: Finance
勤務地:  Manhattan, NY
雇用形態: Direct-Hire
給与: Please contact our recruiter, Naoko Kagaya: nkagaya@pasona.com.
言語: English; Japanese
応募条件: must have more than 3 years of experience in a customer service or sales role, preferred with a bank or other financial institution; Cash Management or Treasury services experience/knowledge and working knowledge of corporate sales in the cash management industry preferred; Proficient Japanese language skills in reading, writing, and speaking.