Sayaka Doi
Project Management Office – Director
Joined Pasona N A, Inc. in 2005. Built career along with Pasona N A, Inc.'s business growth process. First position was with the division that contracts accounting operations for clients. Now oversees business strategy as part of the management team. Highly skilled at data driven management, she is involved in many projects, both internal and external.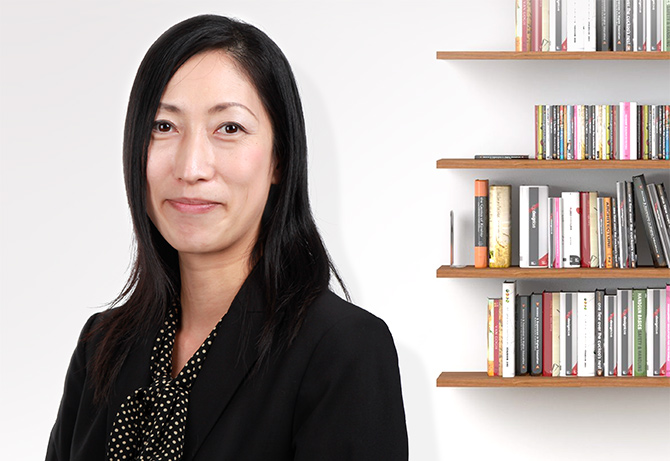 The role I play is to keep projects moving forward, and when my role in the project is finished, I move on to the next one.
I joined Pasona N A, Inc. in 2005 after working at a CPA firm. Upon joining Pasona, I was assigned to a client company and was in charge of on-site accounting operations. I became very close to the client as we were working together in the same office. As the client grew, the business requests I was receiving grew more and more specialized, and new projects were added one after another. Eventually I wasn't just handling accounting operations, but also accompanying client staff on their customer visits. The client company had a strong success driven mindset and I worked as hard as I could to help them achieve that success. As my career at Pasona continued I was moved into management, which allowed me to gain experience in strategy and tactical planning, as well as the creation of new services and teams. The role I now play is to keep projects moving forward, and when my role in one project is finished, I move on to the next one. I find my current position exciting as it is different every day, always new things to learn as I work on both internal and external projects. I'm always doing new things and everyday I'm excited to come to work.
I feel a sense of purpose in taking what I've learned and using it to improve things in the company, then taking that and turning it into services for clients.
When I began my career at Pasona N A I built up my experience by working on multiple projects, developed my own areas of specialization and tried to learn as much as I could. I worked diligently, feeling a sense of growth and accomplishment. At first, I was dispatched to clients, working on-site, giving me many opportunities to learn up-close with customers and allowing me to see the impact I was having. Building experience, offering support to clients to help them tackle issues they were facing gave me a strong sense of purpose. That hasn't changed, now it's not just limited to account operations. There are salespeople at Pasona who act as a point of contact for clients, allowing us to support clients as a team and increase our ability to offer more meaningful support and services. (Next sentence is OK) Taking into consideration our clients, those seeking employment and society as a whole, I'm working everyday to ensure that our work supports the Pasona group philosophy of benefiting each of those groups. For example, one project I'm involved in currently is the introduction of new systems and the implementation of IT strategies in order to make data-driven management a reality. I don't have previous IT experience, but I'm educating myself and participating with a diverse team of fellow employees. Taking what I've learned through this process, introducing improvements to Pasona, and then turning those improvements into services for our clients gives me a great sense of accomplishment. I'm happy to know that my work in supporting Japanese owned companies operating here in the U.S. will contribute to the success of those companies, and also may make some small contribution to my beloved home country.
Looking back on my career at Pasona, I see that I started out being led by the company and then moved into a role where I am helping to lead the company, while growing together with it.
Having worked here for over 10 years, I can really feel the generational changes and the growth in the company that have come along with changes in myself and my own growth. We were all working hard to make contributions to the success of the company. We were able to see the results of our individual efforts and it felt like we were competing in a race, but every day felt fulfilling. As the company matured, so too did the needs and values of the people who were working there. Within Pasona we made great improvement to the work environment, reexamining employee benefits, adjusting working hours developing a culture of consideration and support for its employees. On a personal note, when I was on maternity leave, it was necessary to accomplish what I could in both the limited time I had at work and my time at home. I felt the importance of focusing on how I added value in the limited time I had. I found that by devoting myself to my work and then to my home life after work, I actually felt refreshed and had a sense of accomplishment. Looking back on my career at Pasona, I see that I started out being led by the company and then moved into a role where I am helping to lead the company, while growing together with it. Our company feels the need to change and adapt in order to meet the needs of an ever-changing society. While focusing on the direction and goals of the company, I've been able to create many opportunities for myself to grow as I learn and change along with the company. I feel like the efforts of each employee actually plays a role in leading the company. That's been our corporate culture from the beginning, and it hasn't changed. This doesn't mean that an employee will always have things go the way they want it to. But the key to success is believing in an idea, exhibiting leadership and communicating constructively with those around you.

*This interview was done in July, 2020. The employee's affiliation and position are as they were at the time of the interview.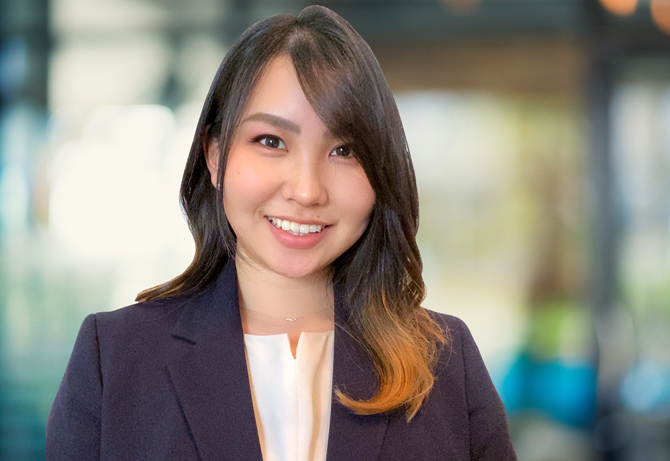 Maika

Staffing – Executive Recruiter
To people, finding employment is one of the major turning points in many people's lives. Finding employment or changing professions is a means towards accomplishing a goal for many job seekers, and I want to support them in that pursuit.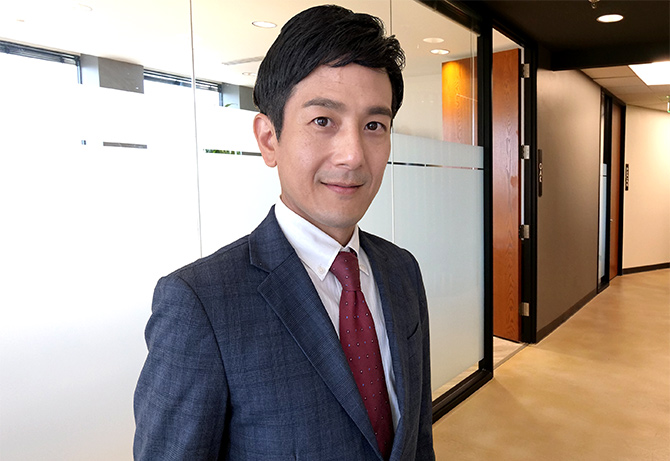 Leo

Business Development
I'm able to take part in a wide variety of work I wouldn't be able to experience at other companies. I feel like each experience benefits me personally.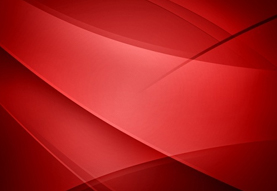 Our Philosophy
Pasona N A's Mission
We aim to both develop and further enrich society through the offering of high quality services that support the growth of our partners.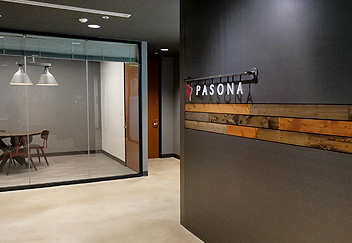 CAREERS
Hiring information
The door to your future career is here. Are you ready to make your impact on the world? (View details)