Human Resource Solutions
Management strategy starting from human resources
The business environment and the issues that surround it
The way we work has changed drastically over the past decade. Human capital, the value of an employee's experience and skills, has become one of the factors in determining the success of a company. Because of this, there is an increased need for a company to create a human resource strategy which focusses on effective and efficient allocation of available human resources.
What does Pasona offer?
For decades Pasona has focused all its efforts in finding the best solutions for Japanese owned businesses operating in the U.S., allowing us to offer a process for human resources that is optimized for that specific market segment. Provide professional recruiting services. Successfully conducted more than 3,000 interviews and 1,000 hires in a  single year Create a system that allows your internal human resource team to focus more on core operations Support process improvement and stabilization of human resources Offer recruiting service not only for filling a single position but also for mass recruiting Guidance in establishing a human resource process that adheres to U.S. laws and practices.
Our solutions
Talent acquisition involves helping a company develop a strategy to hire the talent they are looking for. It includes things such as establishing an employment brand, attracting and hiring the talent they are looking for and supporting that talent once they've been hired. Pasona is ready to assist its customers with any or all of their talent acquisition needs.
Recruiting Process Outsourcing (RPO)
At Pasona, we start by designing a hiring strategy that suits your company's management direction and business growth, which makes it possible for us to move through the necessary hiring operation and onboarding talent acquisition processes all at once. Additionally, we will support your company's business success through meeting any needs and requests you may have, such as optimizing services by supporting only specific portions of the hiring operations.
Recruitment Process Flow

Hiring strategy design stage
Hire
We will perform all of the human resources administration work that is necessary at the time of employment, like entrance orientation.
Talent Introduction
Having supported the expansion of Japanese-owned companies into foreign countries since the 1980s, we have a wealth of experience that allows us to introduce talent that meets your company's needs.
Characteristics of Pasona N A's talent introduction
Cost reductions
Reductions in both recruiting
and time-related costs
Mismatch avoidance
Preliminary screenings are
handled by pros with a
wealth of experience
Leading access to
talent across the U.S.
Talent is recruited through a
network with 10 locations
spread across the
U.S.
Recruiting process flow

Hiring strategy design stage
Hire
We will perform all of the human resources administration work that is necessary at the time of employment, like entrance orientation.。
Temporary Staffing
We make it possible to temporarily hire talent familiar with U.S. business practices that can hit the ground running. From office work to engineers with a high degree of technical skills, to interpreters and translators, we handle any type of occupation.
Characteristics of Pasona's talent dispatch
flexible work force
We offer talent who can start immediately, even with multiple positions, with the necessary skills to hit the ground running, and to continue working as long as the customers need them.

Time and employment cost recutions
We can reduce costs in areas such as employee benefits and workers compensation insurance, as well as reductions in time requirements.
Pasona Learning Program
Temp workers can raise their skill level by participating in Pasona's learning program.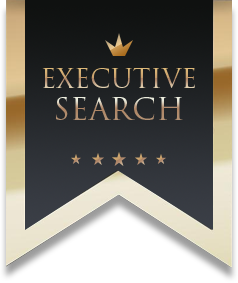 Executive Search
We offer a service specialized in the introduction of executive talent working in the management level at U.S. subsidiaries that is aimed at Japanese-owned companies and companies that are looking into expanding into the U.S. Bilingual consultants with a thorough knowledge of Japanese and American business culture will offer support based on personal relationships and trust with those at the executive level garnered through utilization of the power of Pasona N A's extensive nationwide network.
Designed for employees who have been made redundant, we can support their reemployment efforts by assigning a career counseling consultant who works with them one on one to make the transition go smoothly.
A career plan will be created that is tailored to the employees needs based on aptitude tests.
Reemployment training will be provided which will include resume creation and interview strategies.
The employee will have access to recruiting information from our 10 locations across the country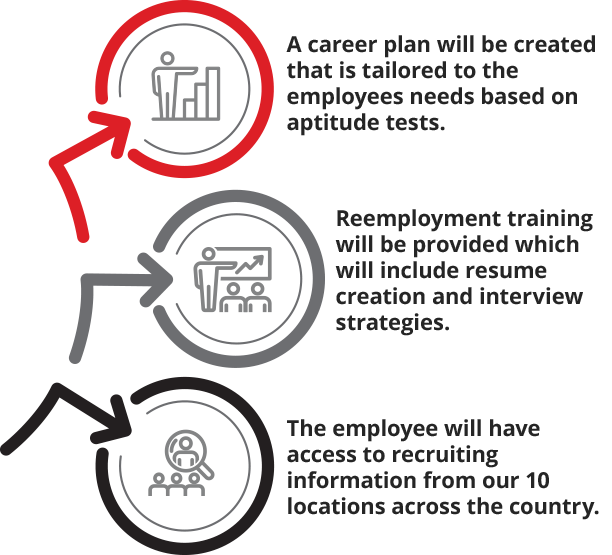 We help our customers create an environment where employees are more engaged and where businesses and employees can work safely and happily.

Construction of evaluation system

Construction of compensation system

Procedures during layoffs

Document creation and handbook revision for all aspects of hiring

Market research into payroll and employee benefits

Harassment training

Resident employee training
If you have any inquiries about our Workforce Solutions, please contact us.
Contact Form
Other Solutions
BPO
Raise your ability to compete with outsourcing of non-core business
Business Process Outsourcing
BPR
Make your business even stronger by simplifying and optimizing your back office business
Business Process Re-engineering
KPO
To give your company a global value
Knowledge Process Outsourcing