Business Process Re-engineering
Make your business even stronger by simplifying and optimizing your back office business
The environment and issues that surround businesses
The global economy is growing in complexity due to advancements in technology and trends for economic liberalization.
In order to stay competitive, companies need to address dynamic competitive requirements of ever-changing market demands by allocating resources effectively.
Issues facing companies

Inadequate business back-up systems
Needlessly excessive processes
Excessive labor costs
Lack of organizational transparency
Overburdened workforce
What does Pasona offer?
Pasona can offer clients solutions and strategies to drastically improve performance and efficiency.

This knowledge comes from handling the outsourcing of talent acquisition, human resources, accounting and payroll processing from over 300 companies. Our consultation services include business model optimization, strategies for energizing employees by aligning company culture and company's mission and core values, and gap analysis between desired performance and productivity.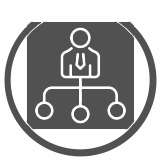 Revamp existing infrastructure
by instituting document control
procedures as well as establishing
a support structure in order to
augment employee competency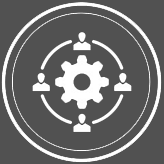 Stabilize and optimize
processes by implementing 
IT Systems, hiring talents,
or outsourcing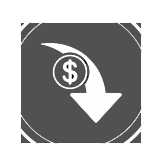 Reduce cost by
identifying underlying
challenges and risks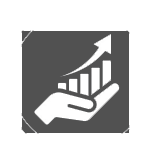 Promote business stability and 
further establish the platform
for business expansion by cultivating
a robust management team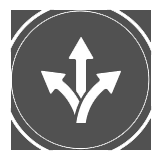 Establish clear business
processes and
enhance decision making
Our solutions
Our Business Process Re-engineering (BPR) model seeks to reimagine and redesign existing workflow in order to augment and support a company's core mission. Furthermore, we provide consulting services specializing in back office operations (non-client facing and personnel functions) by applying the know-how acquired over decades and hundreds of client experiences.

Applicable Business Decisions
Project goal establishment
Decisions on consulting-applicable business and who will be put in charge
Project design document creation, etc.
Situation ascertainment / Analysis
Data collection / Business analysis
Business process visualization
Creation of business flow diagram (As-Is)
Clarification of each business's role
Decisions on order of importance for issues
Establishment of improvement goals
Business manual creation, etc.

Planning
Planning of To-Be business process
Creation of new business flow diagram
Analysis of gap between present and To-Be
Plan implementation formation
Creation of implementation plandraft, etc.

Implementation
Plan implementation
Introduction of external resources
System installation
Evaluation and re-implementation
Outsourcing service
Talent introduction / Dispatch service, etc.
*This is in the case of full-service.
*We'll respond flexibly, adjusting phases and changing deliverables per customer request.
If you have any inquiries about our Workforce Solutions, please contact us.
Contact Form
Other Solutions
HRS
Management strategy starting from human resources
Human Resource Solutions
BPO
Raise your ability to compete with outsourcing of non-core business
Business Process Outsourcing
KPO
To give your company a global value
Knowledge Process Outsourcing